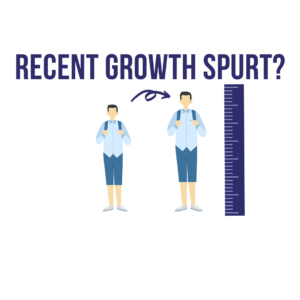 Is your child super sporty and had a recent growth spurt? It would be good to keep an eye out for any comments they have regarding pain, stiffness or tightness as this could be a condition that needs to be managed appropriately.
Common injuries we have seen in the clinics recently include:
Osgood-Schlatter Disease (Anterior Knee Pain)
Sever's Disease (Heel Pain)
Lower Back Pain
In these cases it is important that
Patients deload or moditify activities
Use recovery modalities pre and post exercise such as stretching or rolling (consult with physiotherapist to see if this is the right thing to do with their condition)
Come in to see us to address any dysfunctional movements.
Book an appointment to see a Physiotherapist today – www.physioward.com.au/book-now/ or by calling Narrabeen Clinic (02) 9913 2632 or Newport Clinic (02) 9979 5291